Enapter Developer Toolkit
Speed up your energy system integration and focus on what matters.
All-in-one solution
Integrate any device into your energy network
Modular hardware and software solution provides an easy to use toolkit for energy system integrations.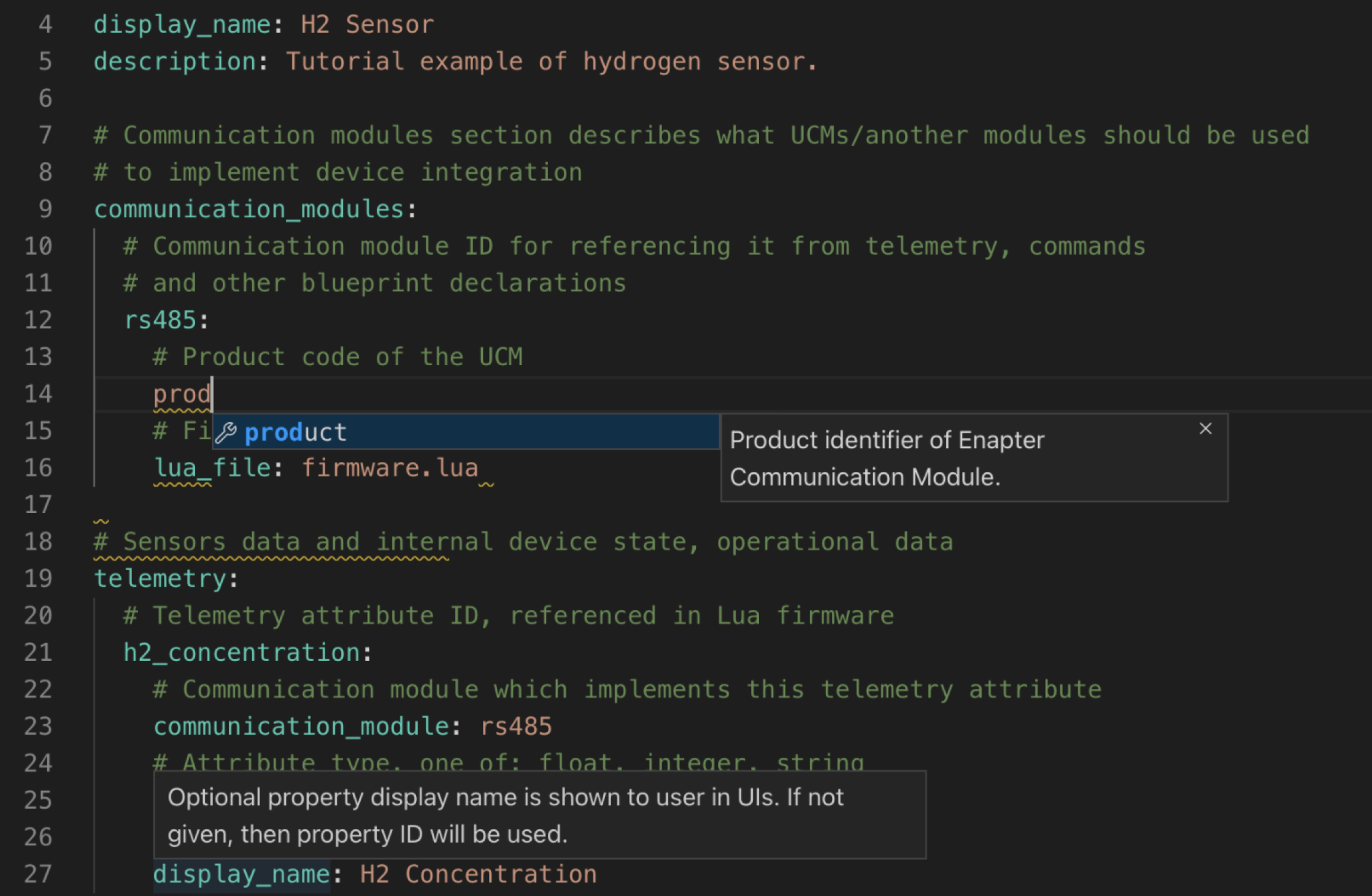 Easy to Use
Developer Toolkit
Offload all programming complexity on us – Enapter developer toolkit lets you focus on your system only.
Universal Communication Modules

Translate device protocols into a unified communication protocol, and send device sensors data to your energy management system.

Enapter Blueprints

Integrate and customize your devices using declarative YAML definitions and minimalistic Lua scripts.

Enapter Cloud

Provides device-cloud communication, collecting performance and error data from all connected UCMs.