Most likely you already unpacked your UCM (we glad if you did!) and had a quick look at it. Apart from the quick start guide supplied in the box with UCM, we have the handbook – documentation resource about Enapter devices. It includes specifications, datasheets, connection schemes, and some important information.
Check UCM Guide
Please look through your module's handbook page before continuing with this tutorial.
In the next few steps you will power your UCM and connect it to the Wi-Fi (802.11a/b/g, 2.4 GHz) using Enapter mobile application.
Powering UCM​
Every UCM requires an external power supply.
Usually, it's 9V to 24V DC or 9V to 60V DC which should be supplied to V+/V- pins on the top or bottom of the module. Look through your module specification in the quick start guide or on the handbook.
You will see a green LED blinking if UCM is properly powered and ready for the next step.
Electric Connections
All electric connections must be done by an authorized electrical engineer in compliance with the local regulations for electrical installations.
Connecting to Enapter Cloud​
We will now use Enapter mobile application to setup UCM over Bluetooth.
Wireless Interfaces
Every UCM has Bluetooth and WiFi support. Bluetooth is used by Enapter mobile application to configure UCM. During configuration it sets Wi-Fi SSID/password and security certificates needed for encrypted connection with Enapter Cloud.
Wi-Fi 802.11a/b/g/n, 2.4 GHz is a primary UCM interface for local networking or internet connectivity.
Create your first site in the mobile application. A site is a physical location related to a single system that you want to monitor or control. "Power to Gas Station", "Home", "PV Plant" are the good candidates for being a site.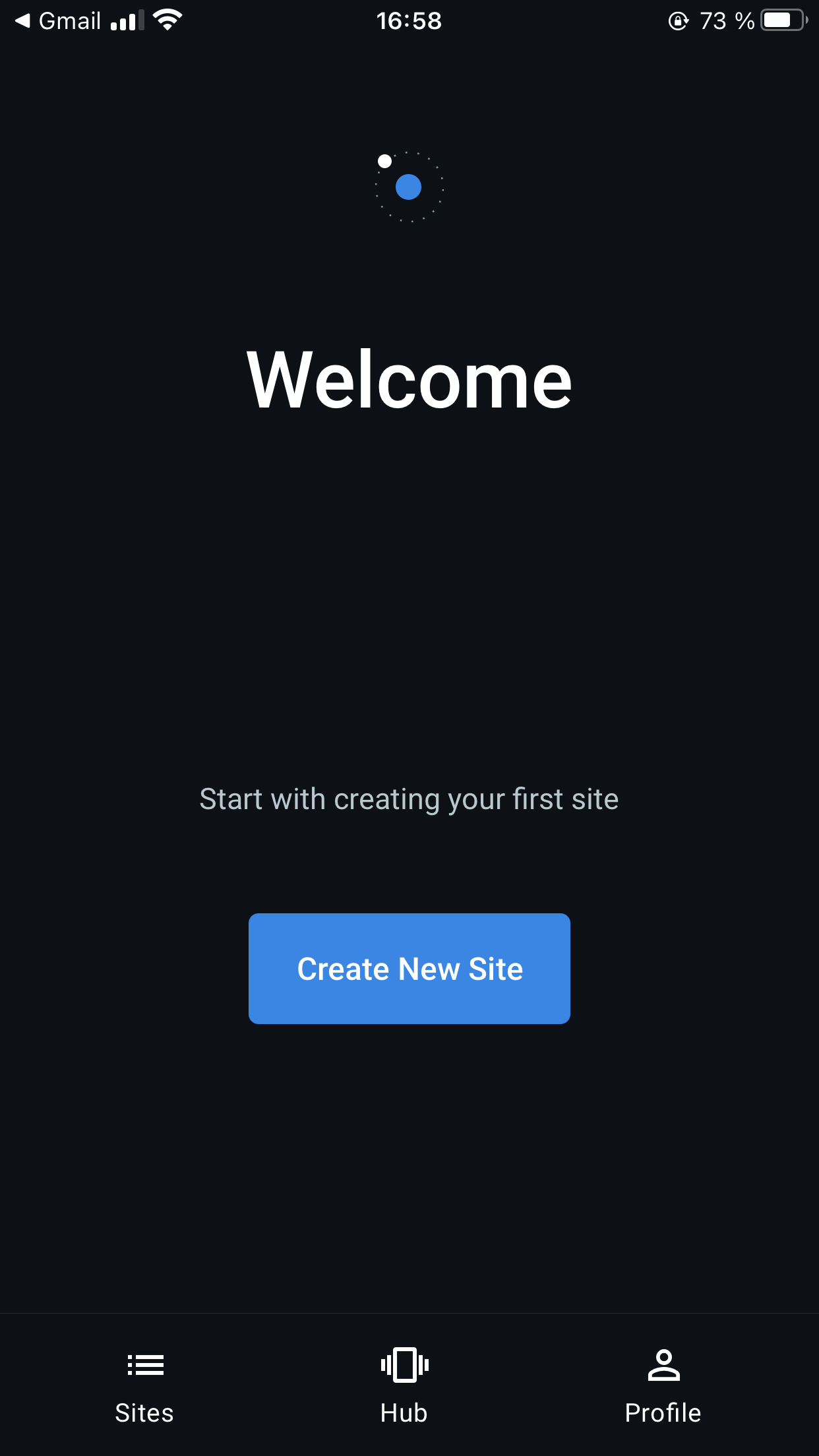 Welcome to Enapter Cloud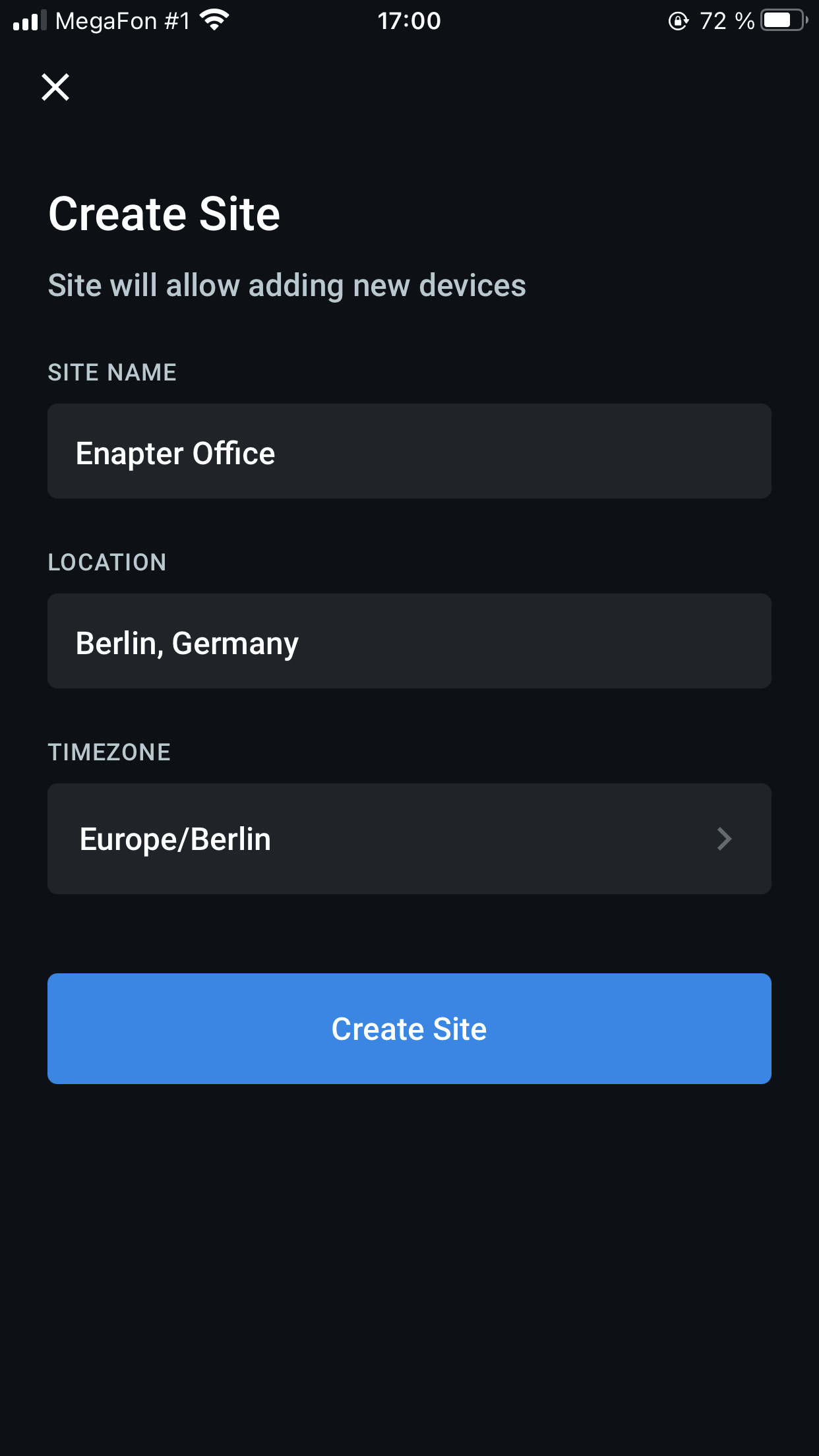 Create your first site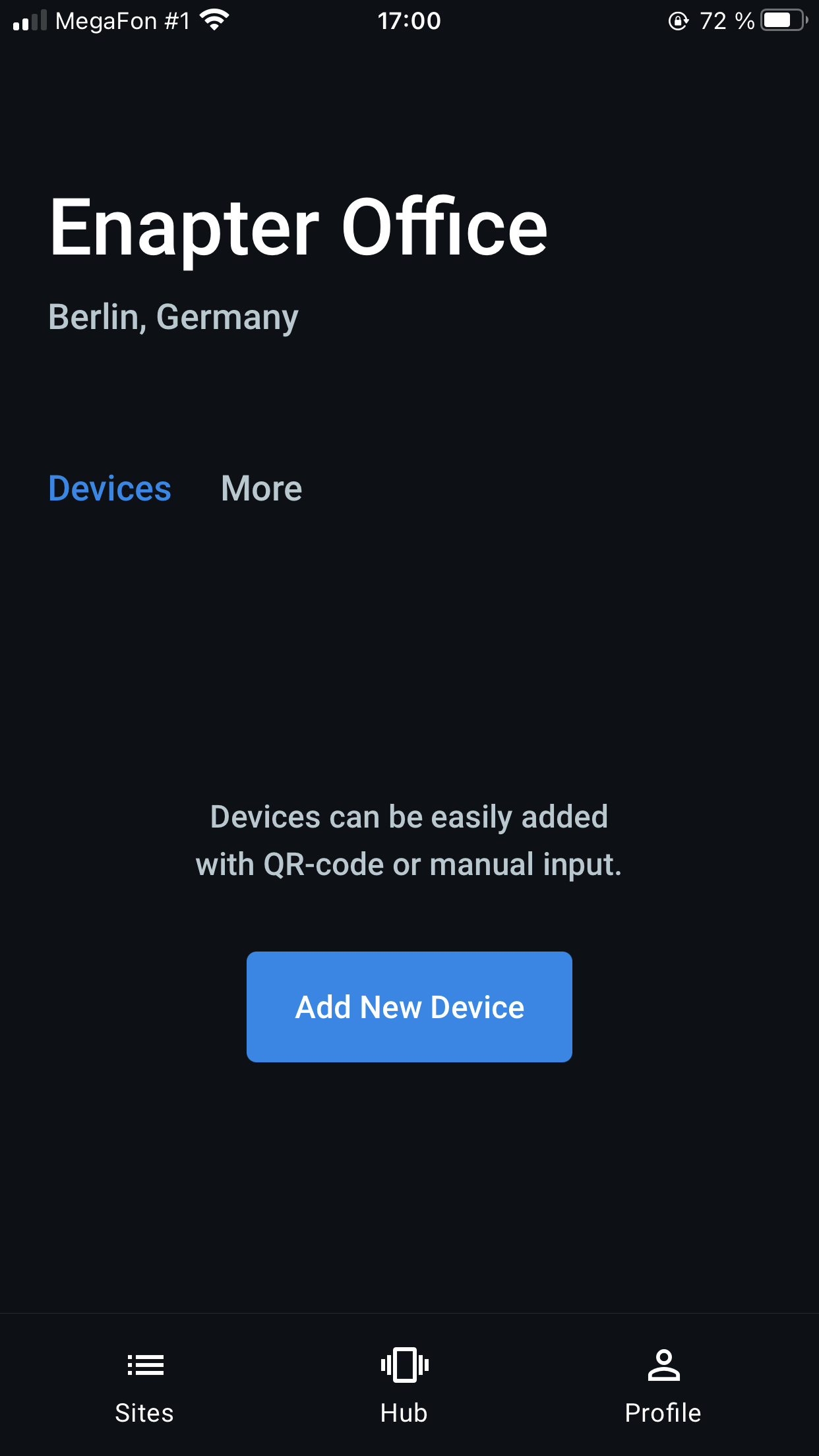 And you are ready to setup your UCM
Setup Enapter Cloud connection over Bluetooth. Every UCM has a QR code either on a side or under a front cover (use a small screwdriver to open it). Tap "Add New Device" on the "Site" screen and scan this QR code using your mobile phone camera. The application will connect to UCM and you'll be asked for Wi-Fi SSID and password. The password is only stored in UCM memory and nowhere else.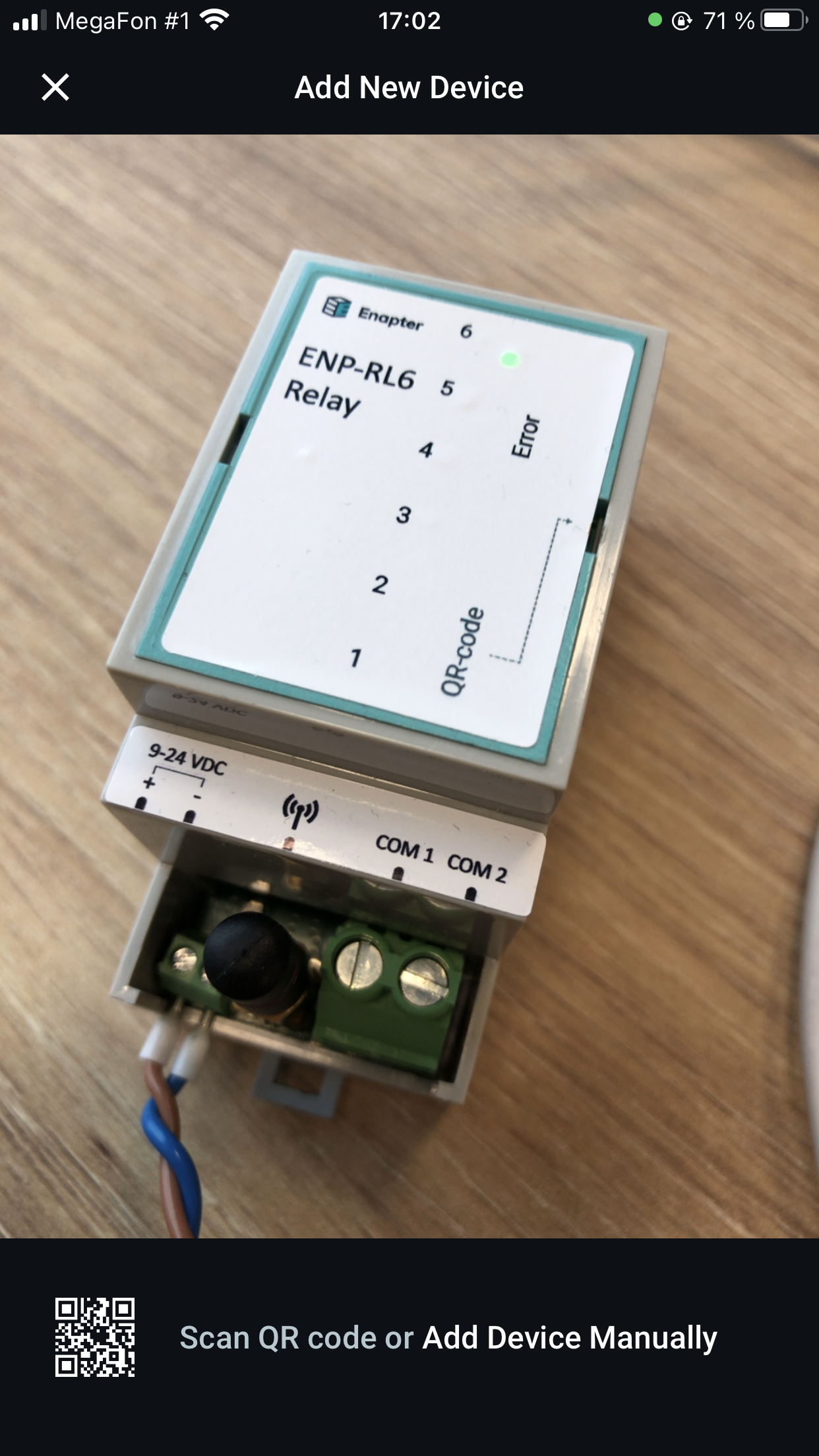 Scan QR code label on the UCM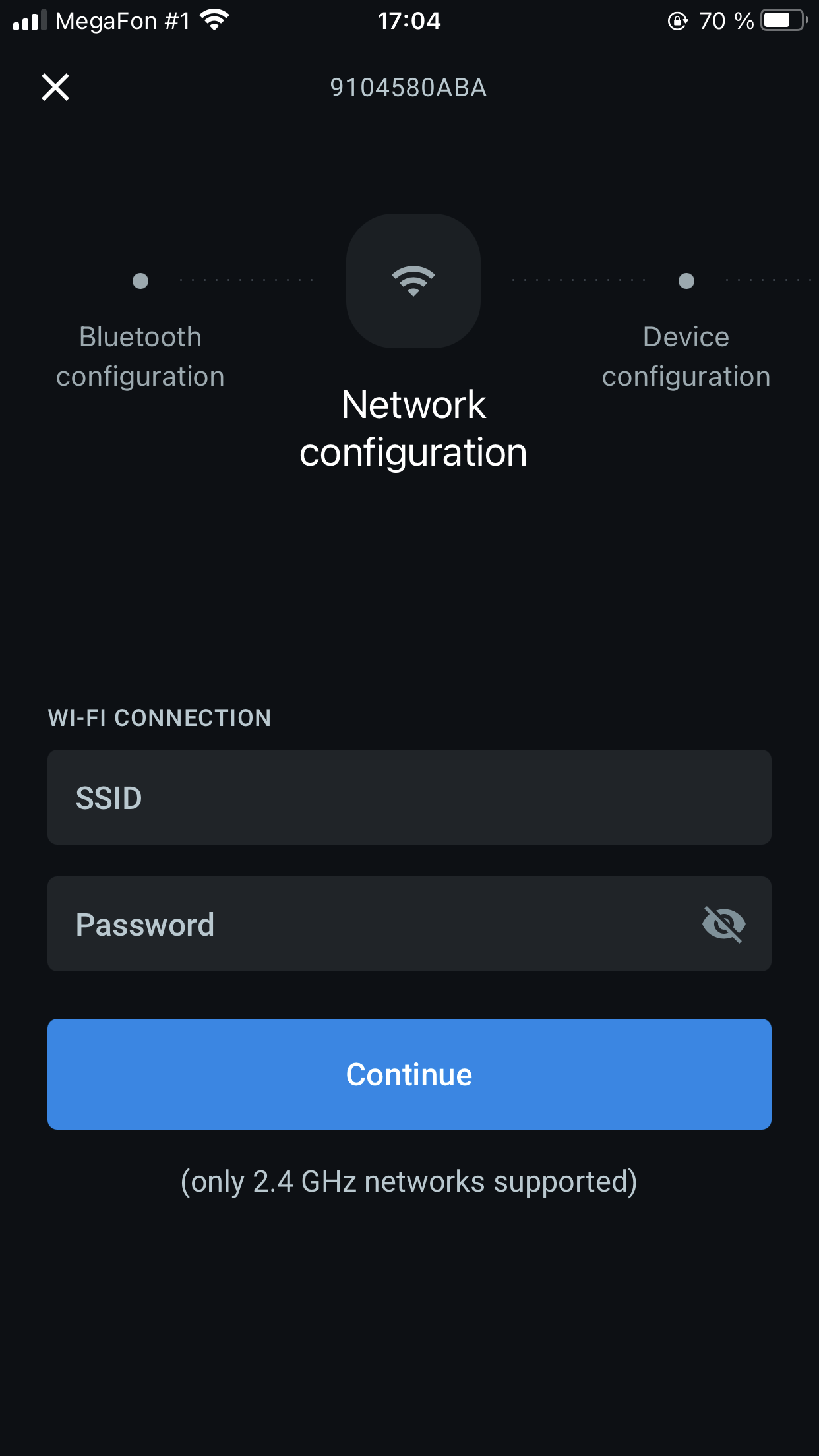 Enter Wi-Fi network SSID and password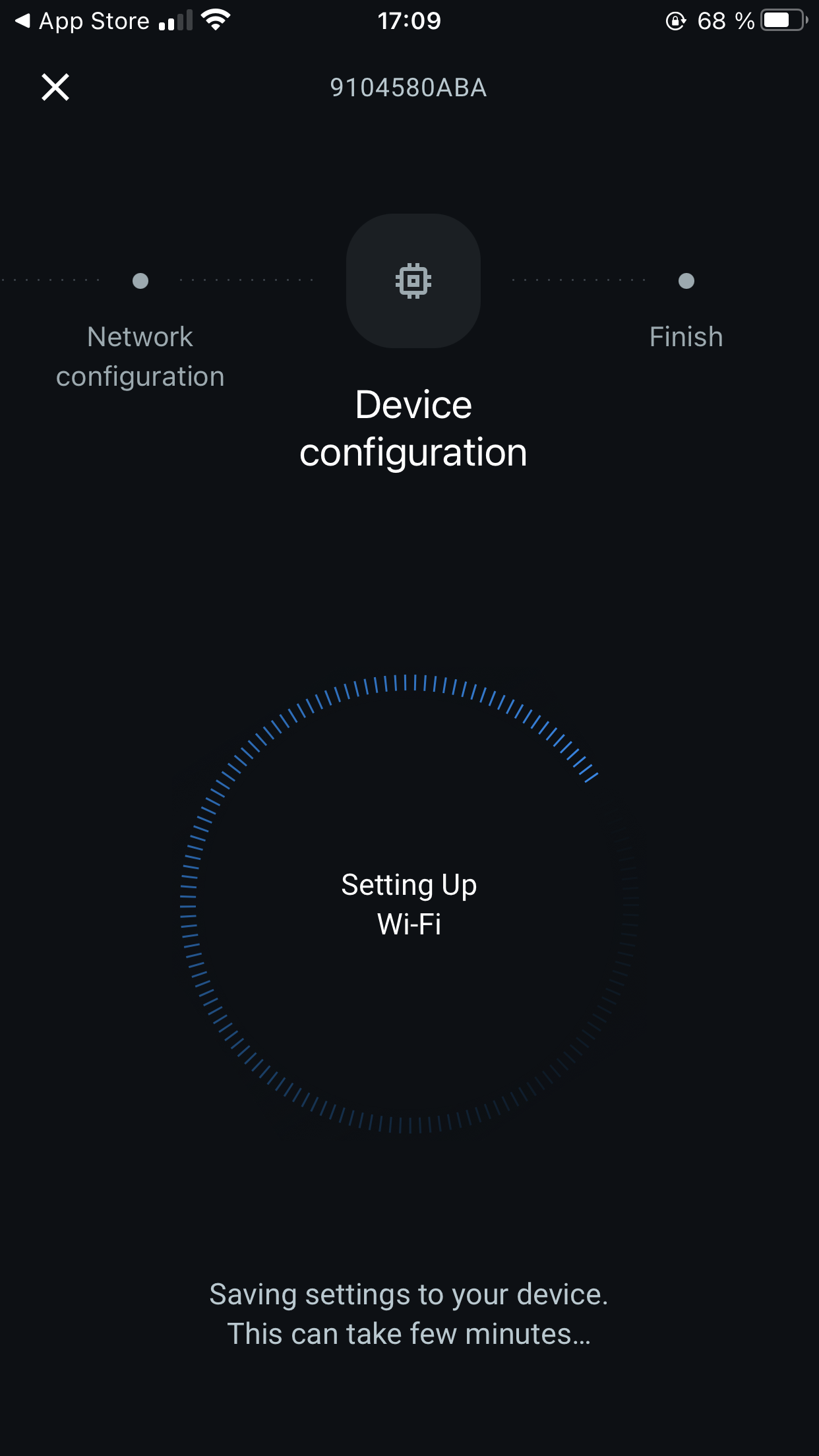 Wait for setup process to finish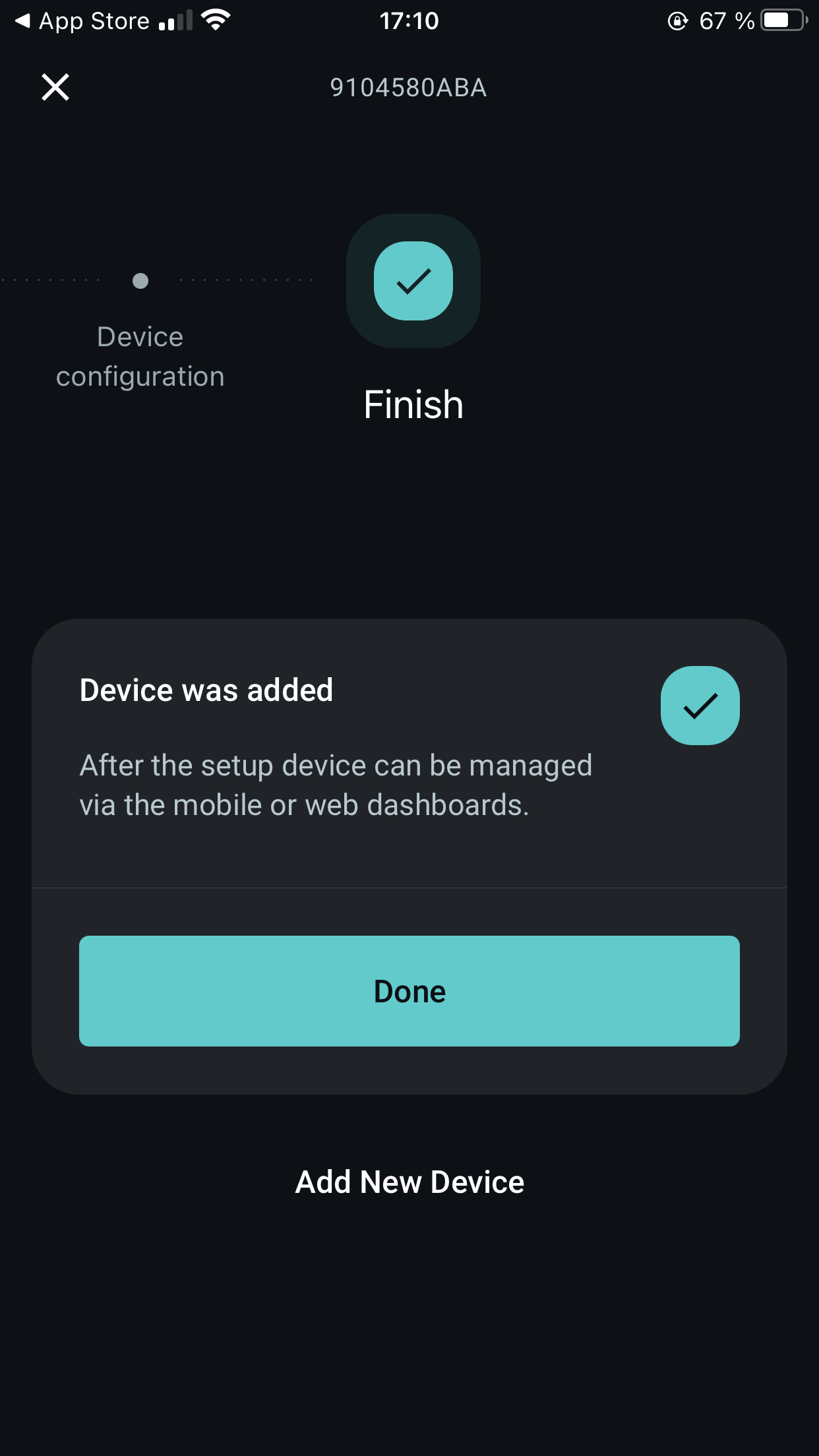 UCM is now ready
The status LED on UCM front panel will be steady green after a successful connection to Enapter Cloud.
Exploring UCM​
Your UCM is now operational. Have a quick look at it in the mobile UI and let's upload your first blueprint into it!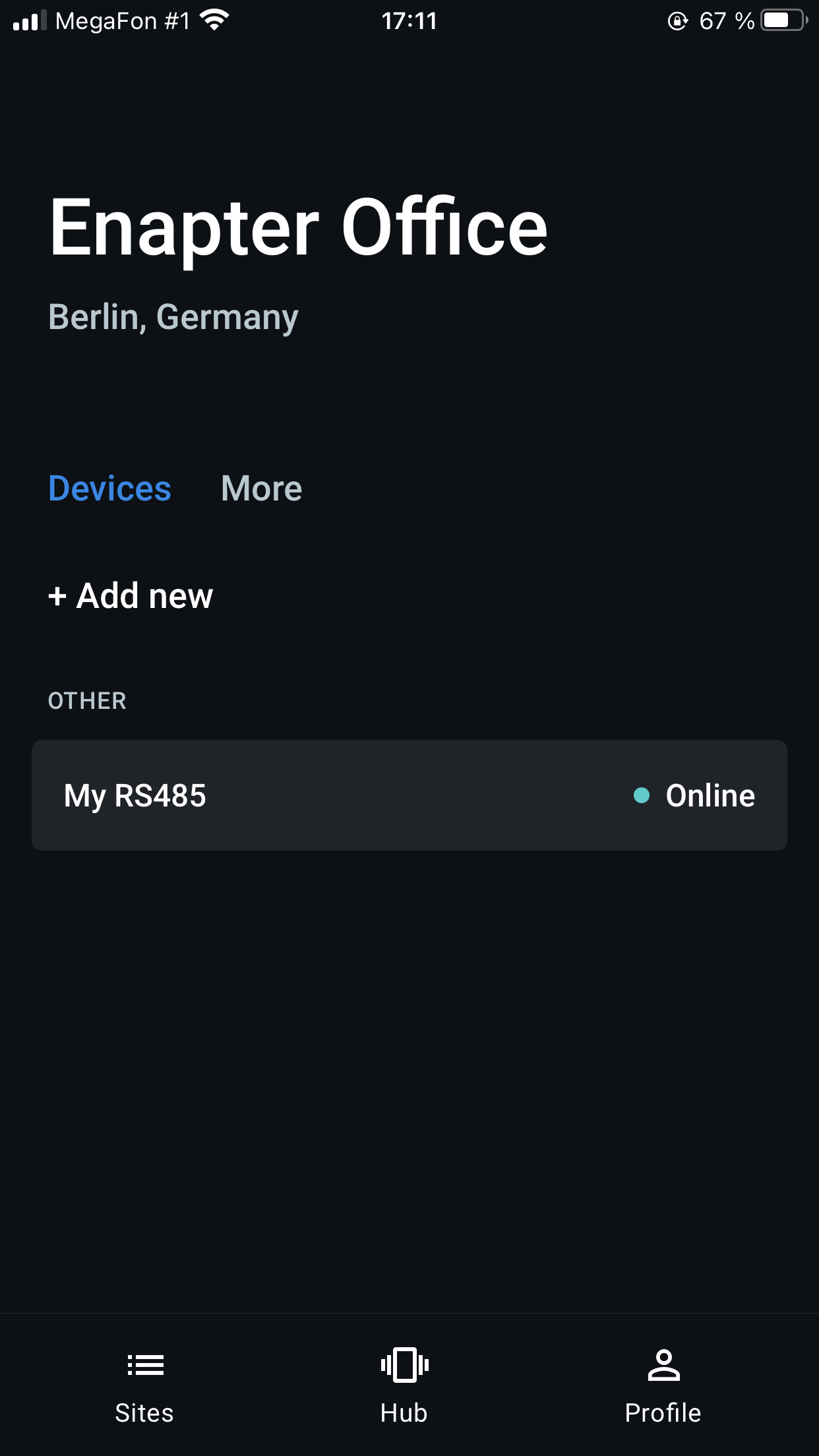 Site screen lists all devices you have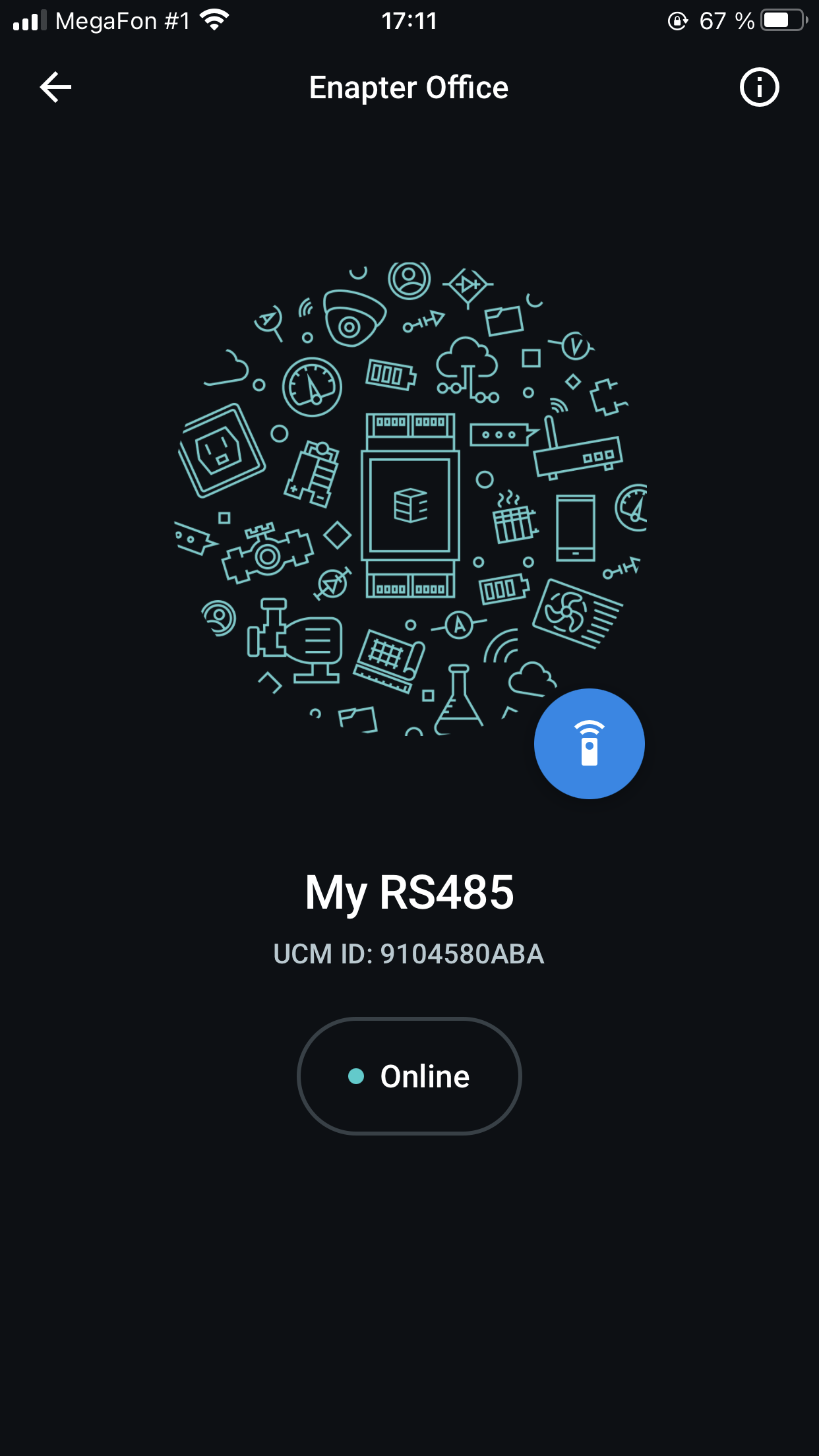 A fresh new UCM screen will get some content once you upload a blueprint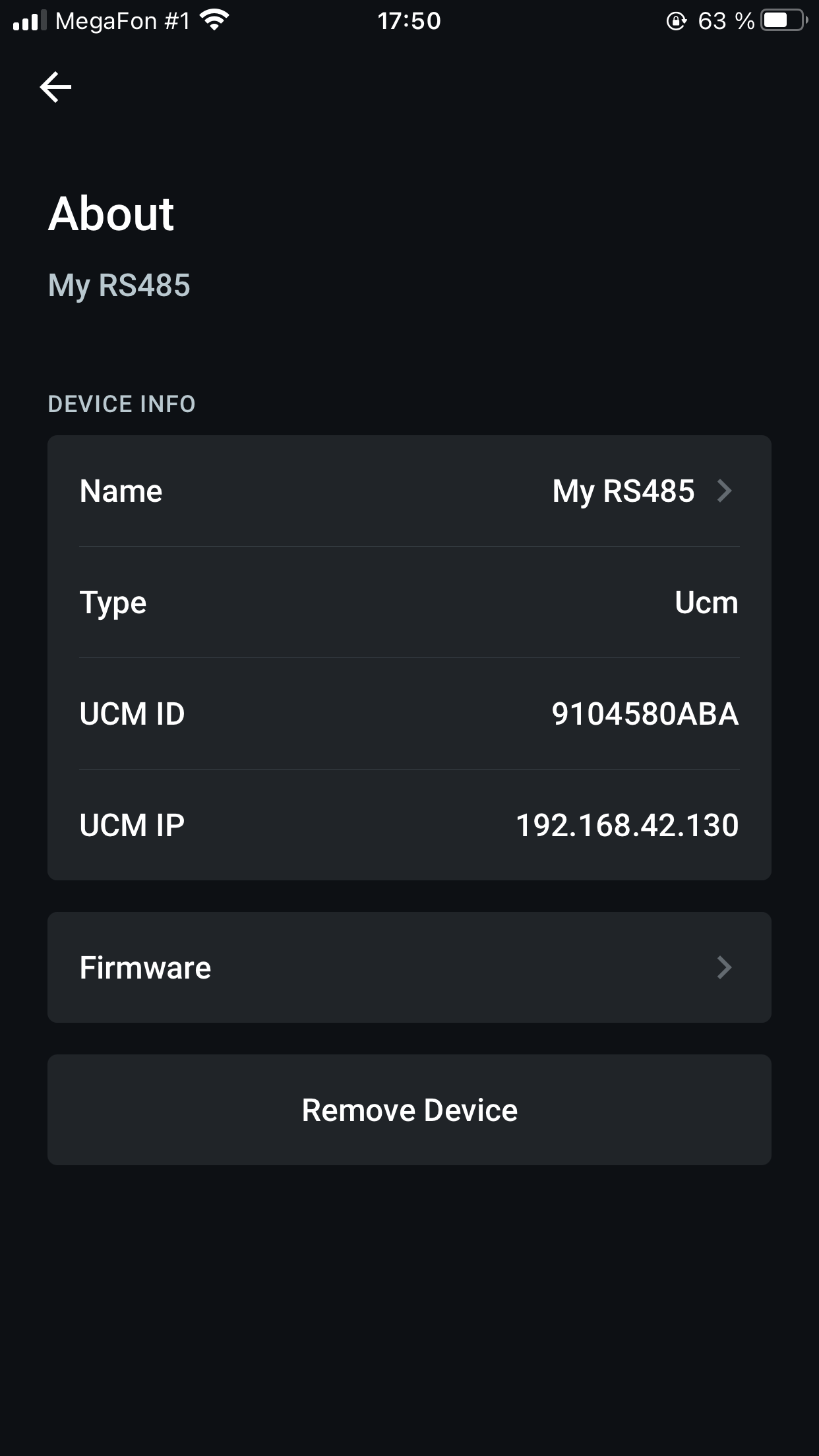 About screen shows detailed information about the UCM