Enapter Cloud uses Enapter Bluepints to automatically generate telemetry visualisation dashboards for you to analyze the data from your devices. These dashboards work fine for most use cases, but if you need more tailored solution, we provide custom dashboards.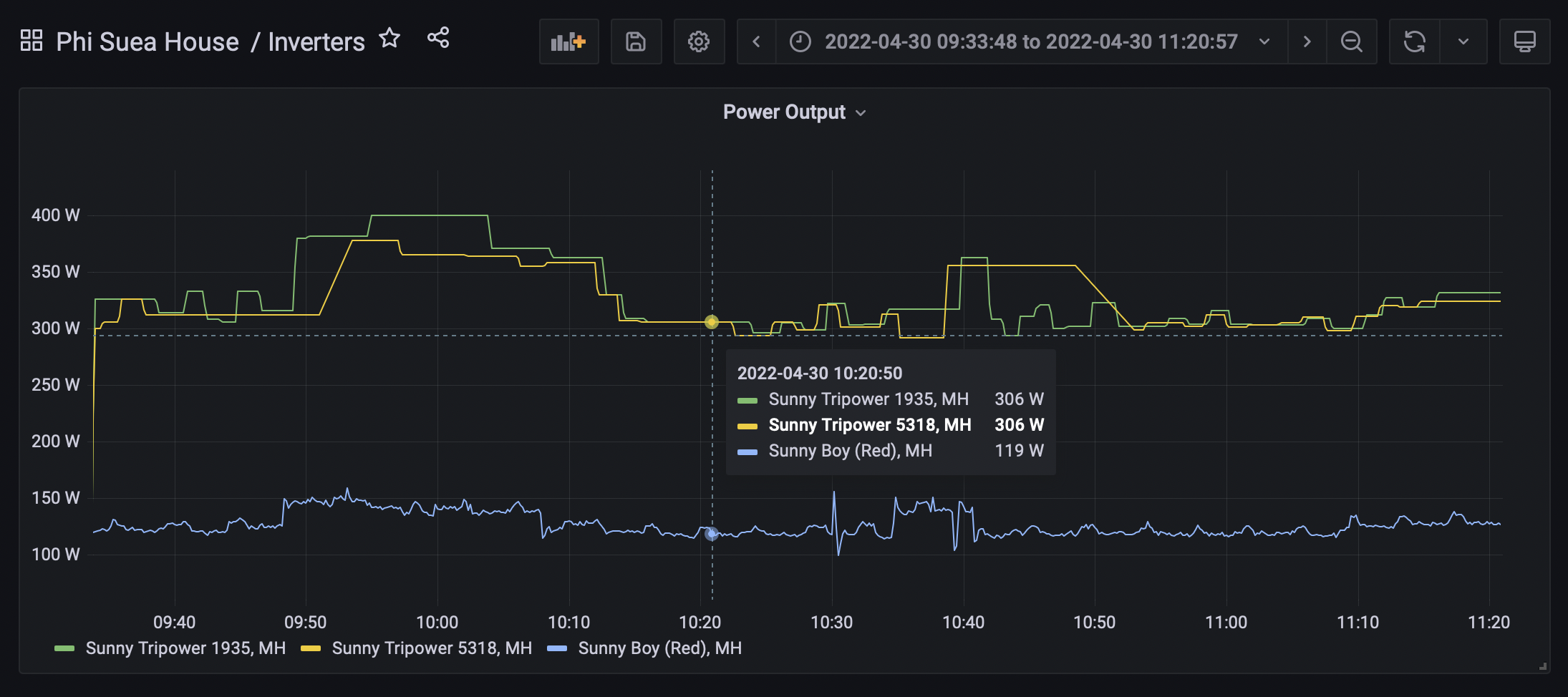 Here are some of the features of custom dashboards:
Multiple device metrics on a single panel. Combine the telemetry of any number of different devices (e.g. Electrolyser and Solar Inverter) and analyze the correlation.
Adjustable look of visualisation panels. Let Enapter Cloud persist your modifications so that you can access them later on.
Integration with Grafana. If you already use (or would like to use) Grafana as your monitoring solution, install the Enapter Telemetry datasource plugin and query the device telemetry stored in Enapter Cloud.
Setup​
There are two ways to setup custom dashboards:
Self Hosted
Enapter Cloud Hosted