This is a communication module that implements RS232, RS485, CAN interfaces.
PCB contains three LEDs:
Relay state LED: Green LED is turned on when relay is on, turned off otherwise.
Cloud connection status LED: Green LED is turned on when connection is established, blinked otherwise.
Error LED - Red LED controlled by user. See reference.
Production files​
Here you can find the guide on how to order from JLCPCB.
Assembly​
ESP32 DevKit should be mounted on a PCB as shown below: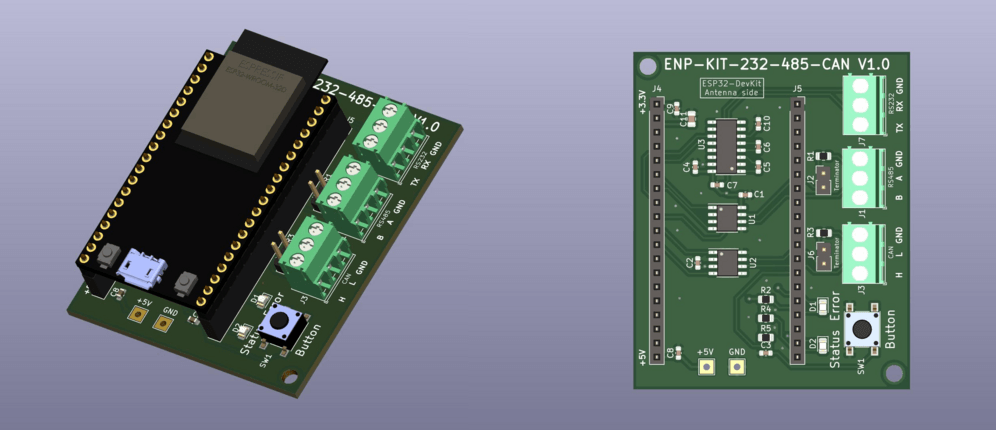 USB port is located near Status LED.
Electric Connections
All electric connections must be done by an authorized electrical engineer in compliance with the local regulations for electrical installations.
Lua API​
ENP-KIT-232-485-CAN uses the same API as other communication modules: